What a great gift (thanks to my daughter who gave it to me yesterday)! A Mister Rogers' Neighborhood day-at-a-time calendar!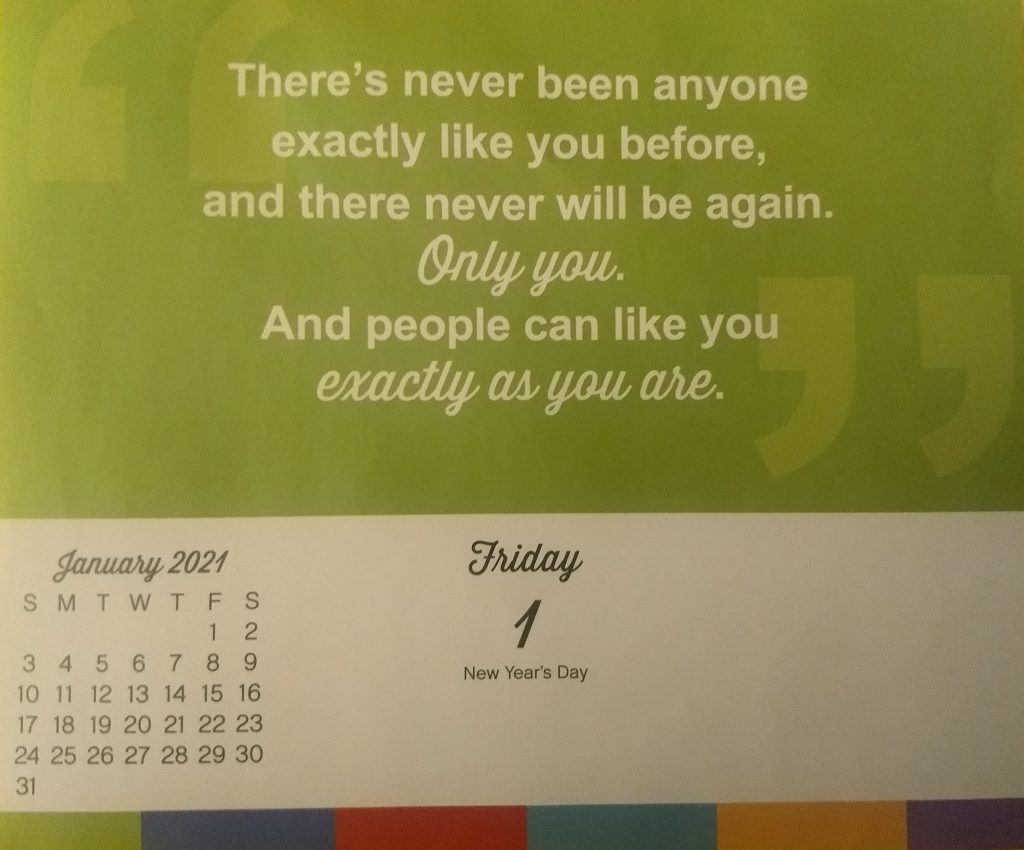 What an awesome first entry (for January 1st)! (Just got it yesterday so I am trying to catch up, but it is hard when there are so many good ideas and quotes!)
"There's never been anyone exactly like you before, and there never will be again. Only you. And people can like you exactly as you are."

Mister Rogers
When Steve (not his real name) realized how special he was, he started liking himself more. He stopped putting so much pressure on himself. It didn't matter where he came from. He didn't have to prove to himself and others that he was not that kid anymore. Having grown up in poverty, in a broken home, with parents who had major issues with alcohol, it took him a while to realize that he was special anyway! As he was able to feel it inside his soul, he was able to treat Liz (not her real name) that way, too. She didn't have to adjust so much anymore to try to please him. She wasn't like him, she wasn't perfect, but neither was he! They could celebrate their unique specialness. Liz was a lot less depressed because she felt cherished!
How about you? Do you feel special? I hope so. Not just for you. For your marriage. When I feel special (not that selfish or "narcissistic" kind), I can love my partner. I don't have to compete. I don't have to expect them to be like us in every way. They can feel appreciated for who they are and what they bring to the world!
How cool is that! Mister Rogers, not just for childhood anymore!
To read this post at Facebook: https://www.facebook.com/MaxCounselor/posts/4345354525479601